Meet our Staff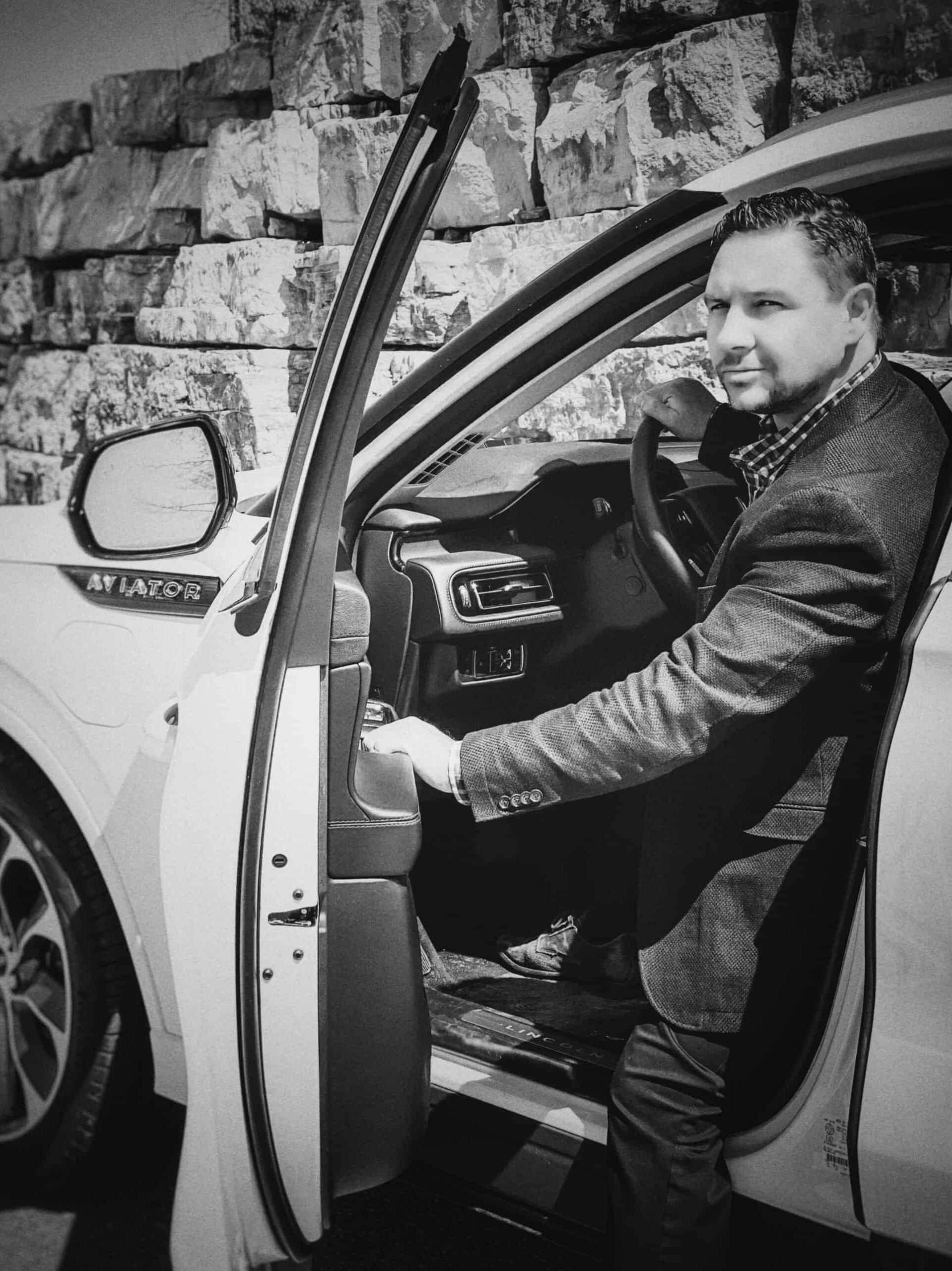 Kyle Kowtaluk
Dealer Principal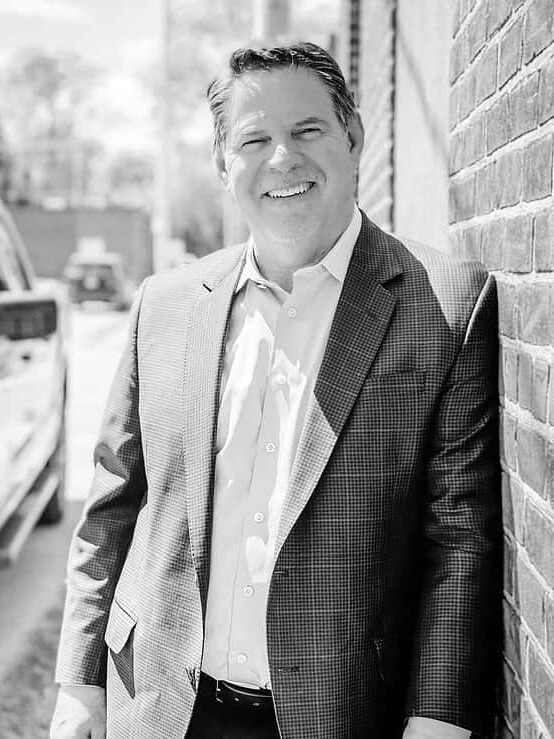 Matt Fisher
General Manager / Managing Partner
Meet Matt Fisher our General Manager here at Blue Star. Matt was a partner at a Ford dealership in Toronto until he decided to sell and retire about a year and a half ago. During that time Matt decided that retirement wasn't for him and decided to extend his run in business. Matt currently resides in Aurora but is looking to relocate to the Norfolk area later this year. Matt is a father of 4 and believes that the quality of life is everything and you should always have a plan in mind. During his downtime you will find Matt catching a hockey game, playing a game of golf or enjoying some family lake time on his boat.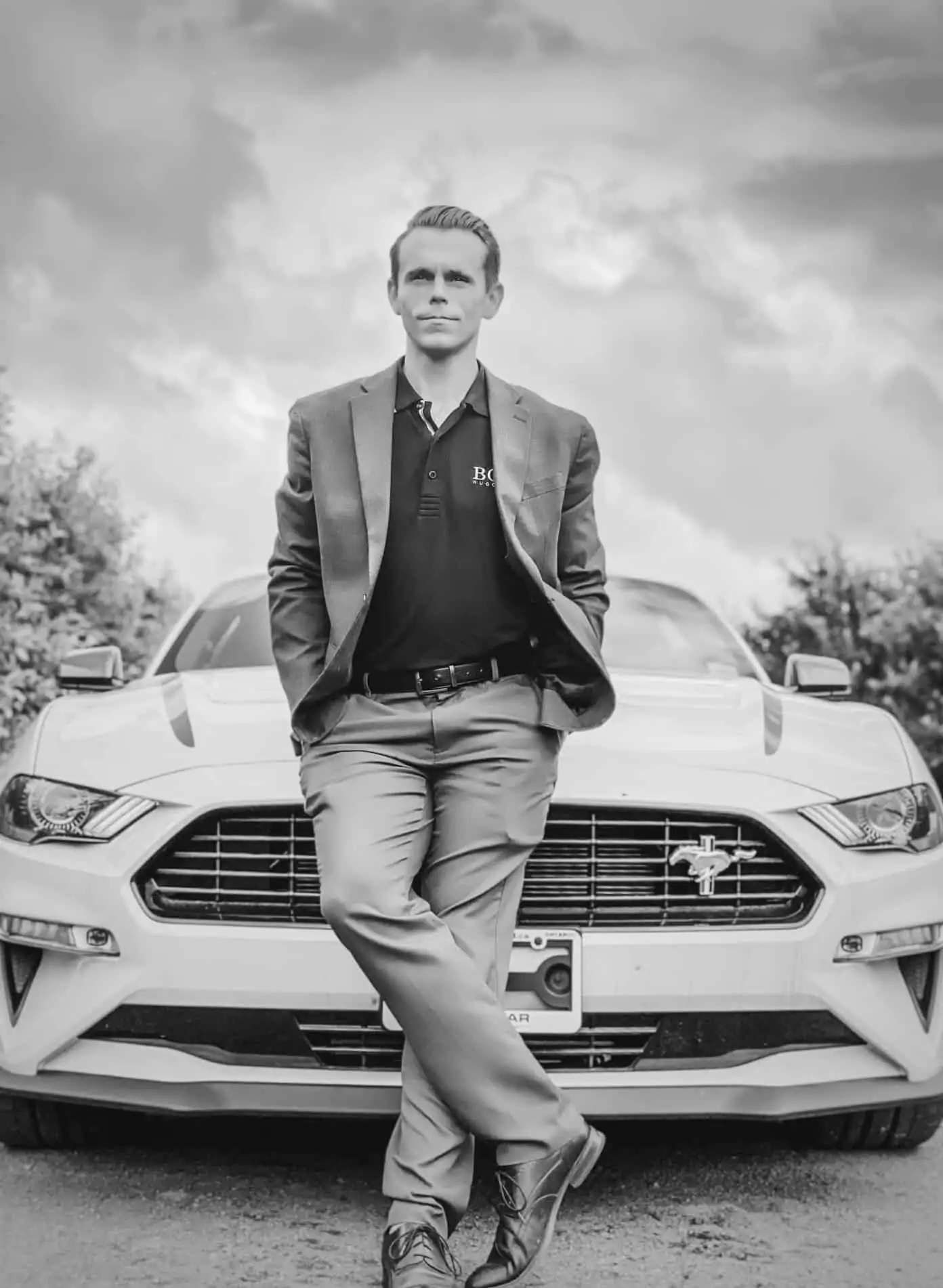 Shayne Couillard
General Sales Manager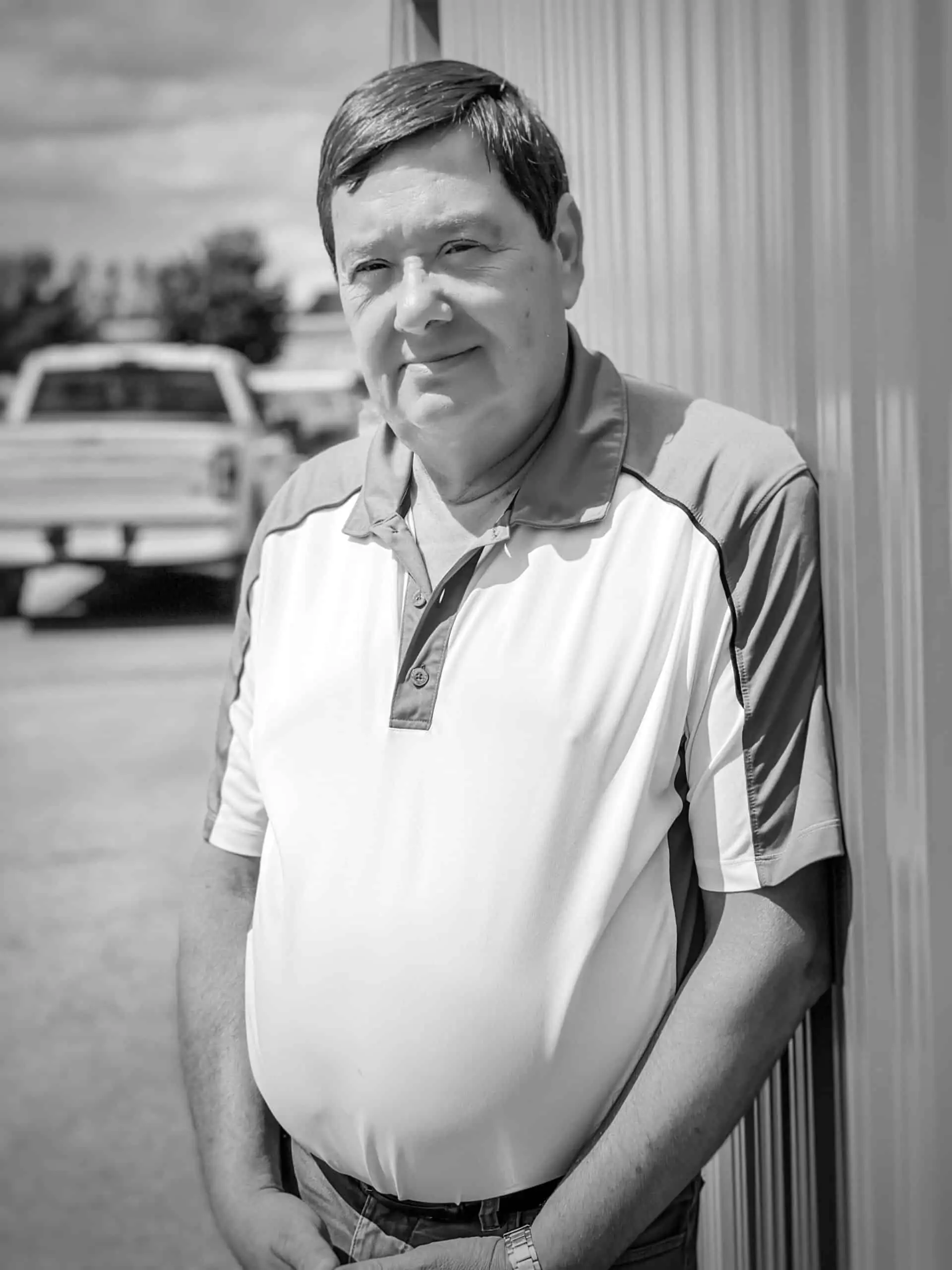 Mike Vadasz
Used Car Manager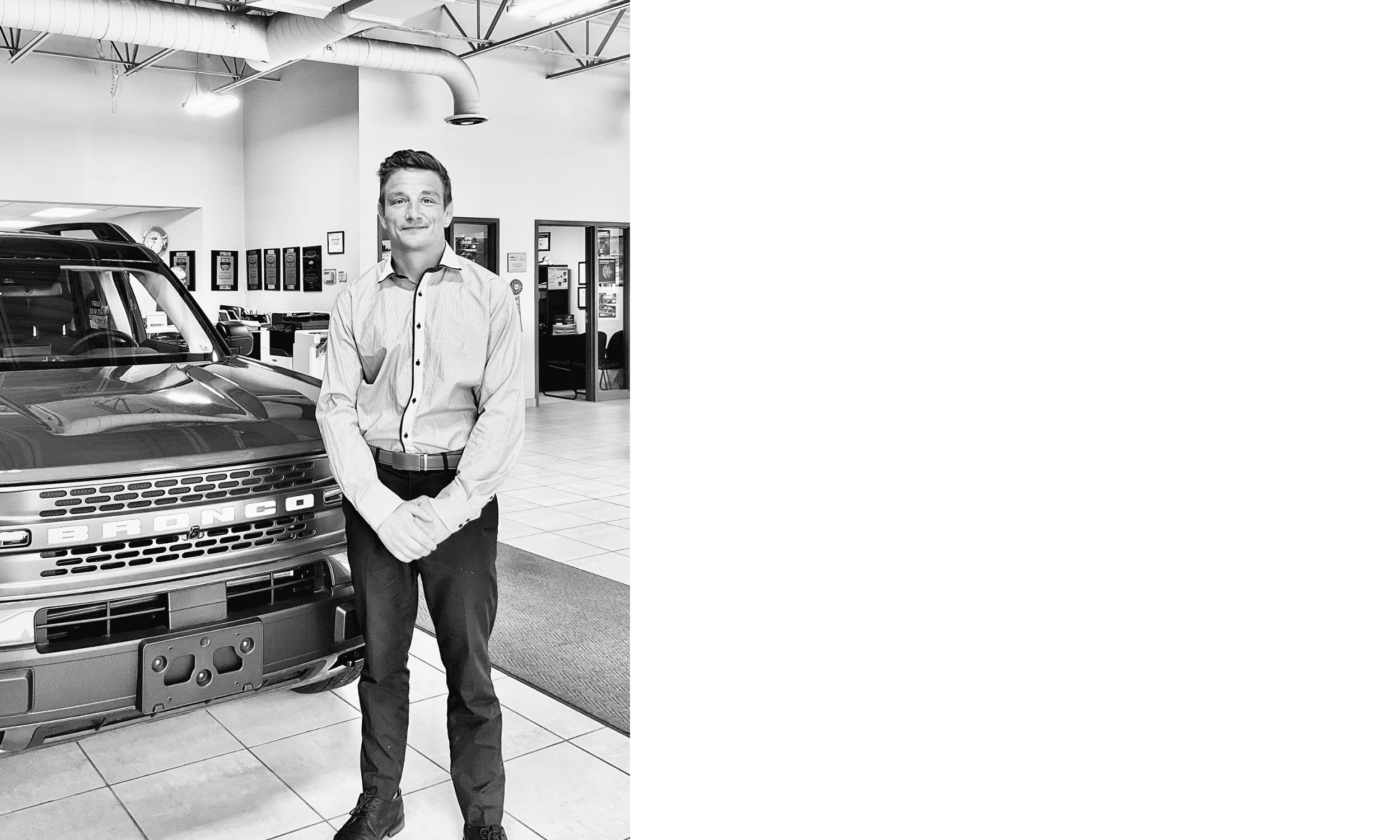 Jon Kirk
Sales Manager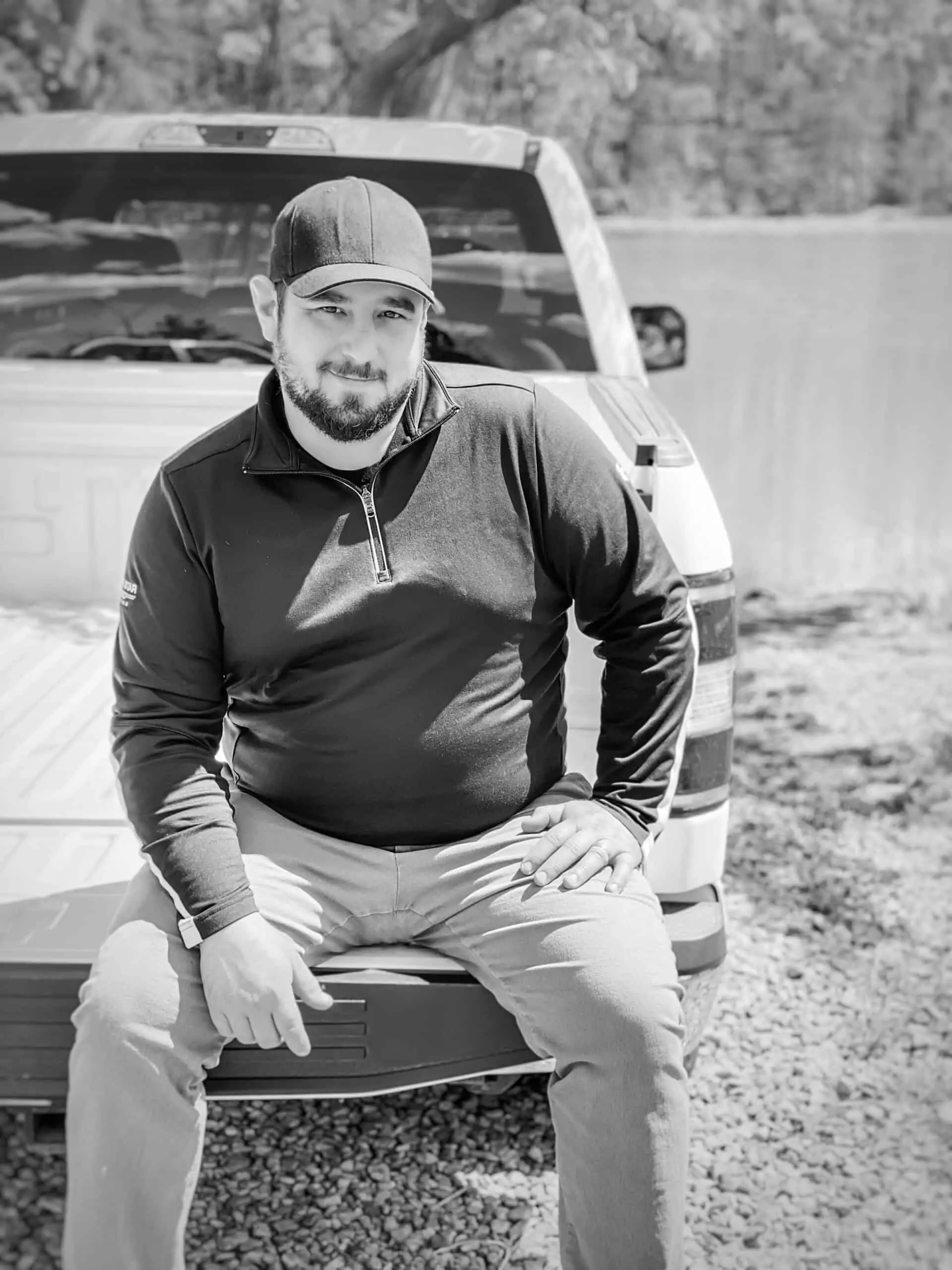 Neil Elliott
Service Manager
Meet Neil Elliott our service manager here at Blue Star. Neil joined our team 20 years ago detailing cars and is now a Ford Master Tech leading a team of 10+. Neil enjoys hunting, fishing, cooking, and playing musical instruments.
Neil's goals: - to give all customers a sense of relief knowing their vehicle is taken care of all while providing exceptional customer service - to continue to train and grow his team of technicians and apprentices.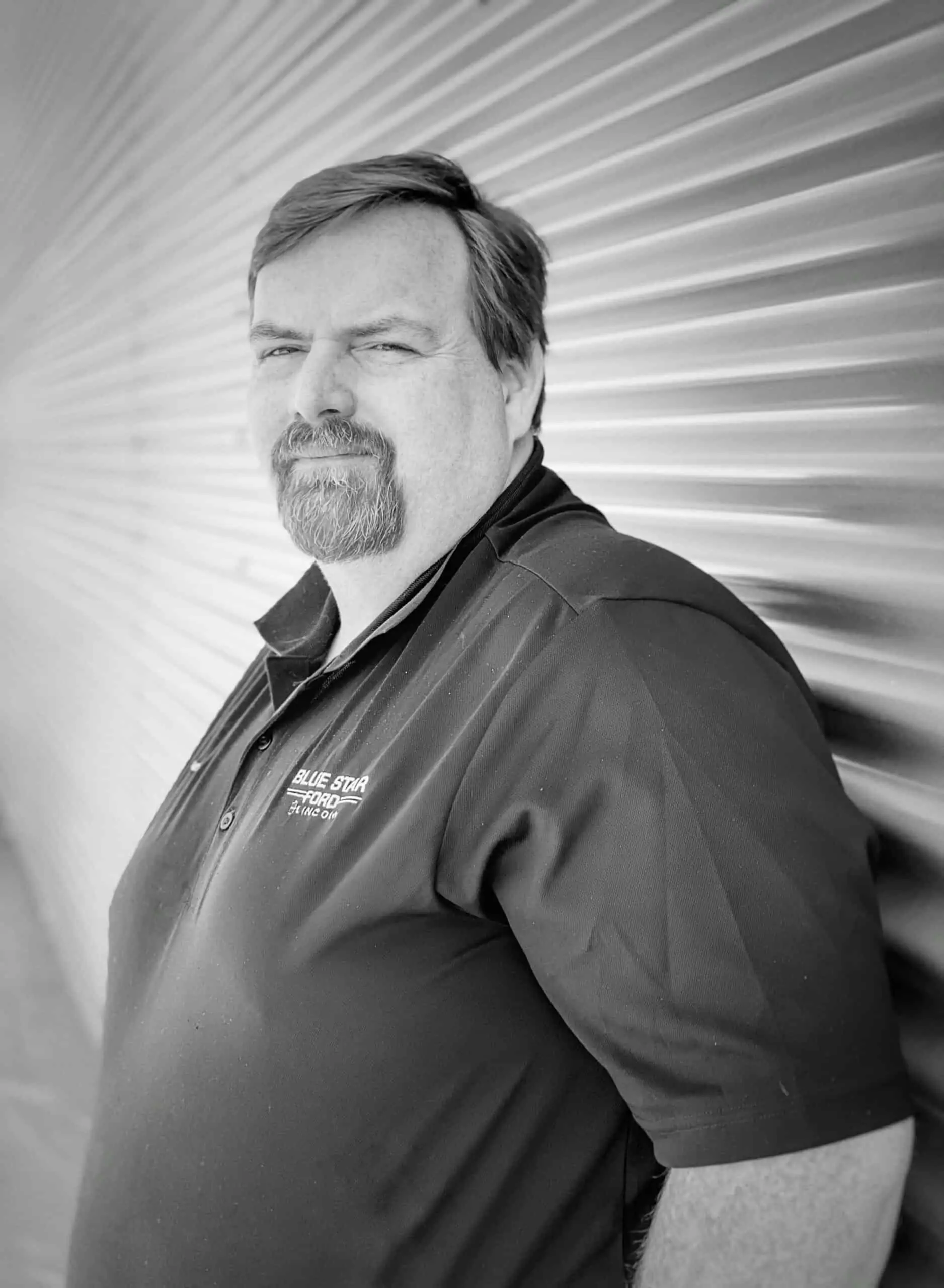 Jeremy Deveau
Parts Manager
Meet Jeremy Deveau, our Parts Department manager here at Blue Star. Jeremy has been part of the Blue Star team now for 3+ years. When not at work, Jeremy is at his Port Dover home spending time with his wife and 2 children. Jeremy enjoys doing home renovations and camping. If you ask Jeremy what his Ford vehicle of choice is, he would have to say the F150 Lariat hands down!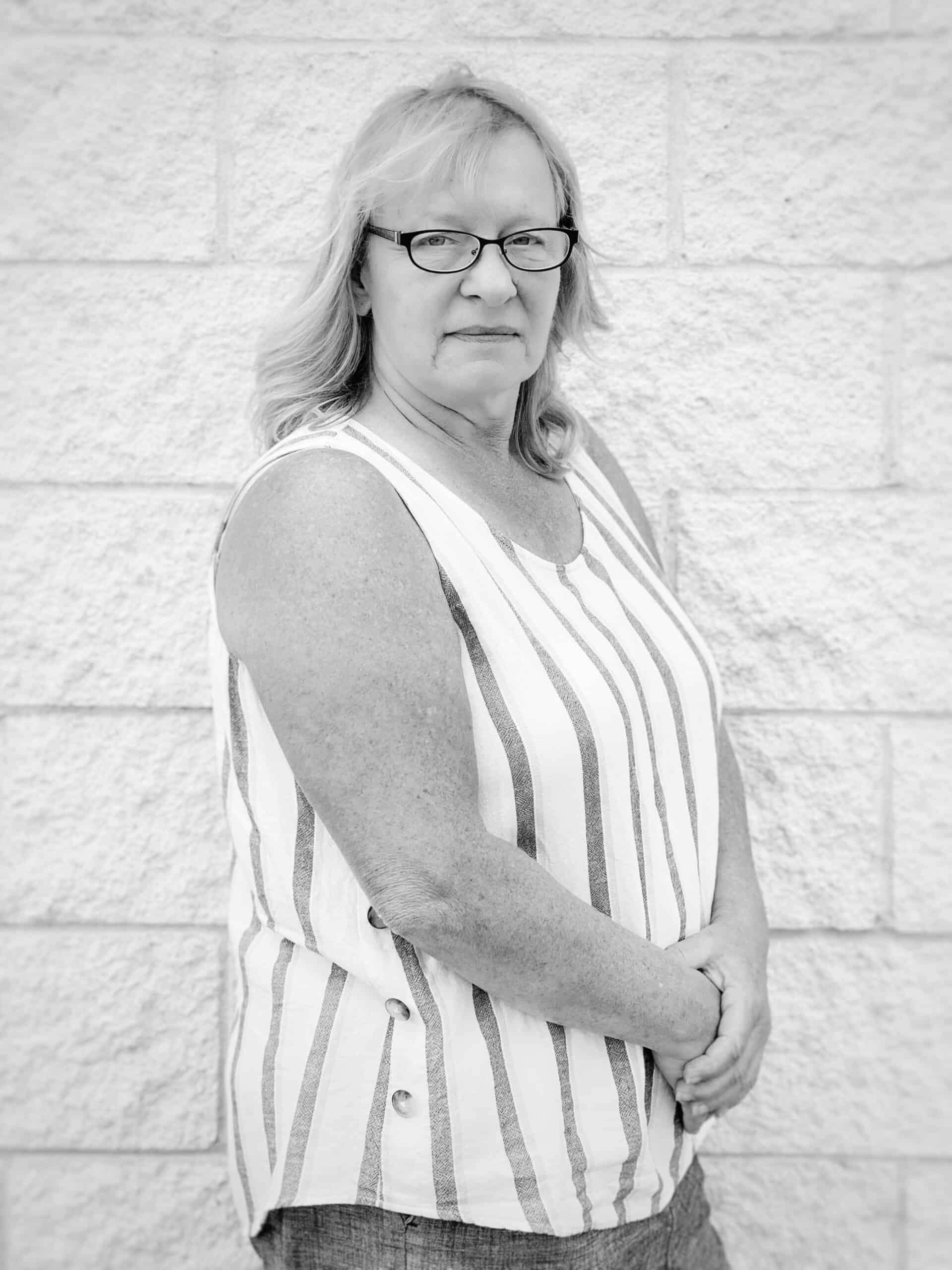 Arlene Strifler
Coordinator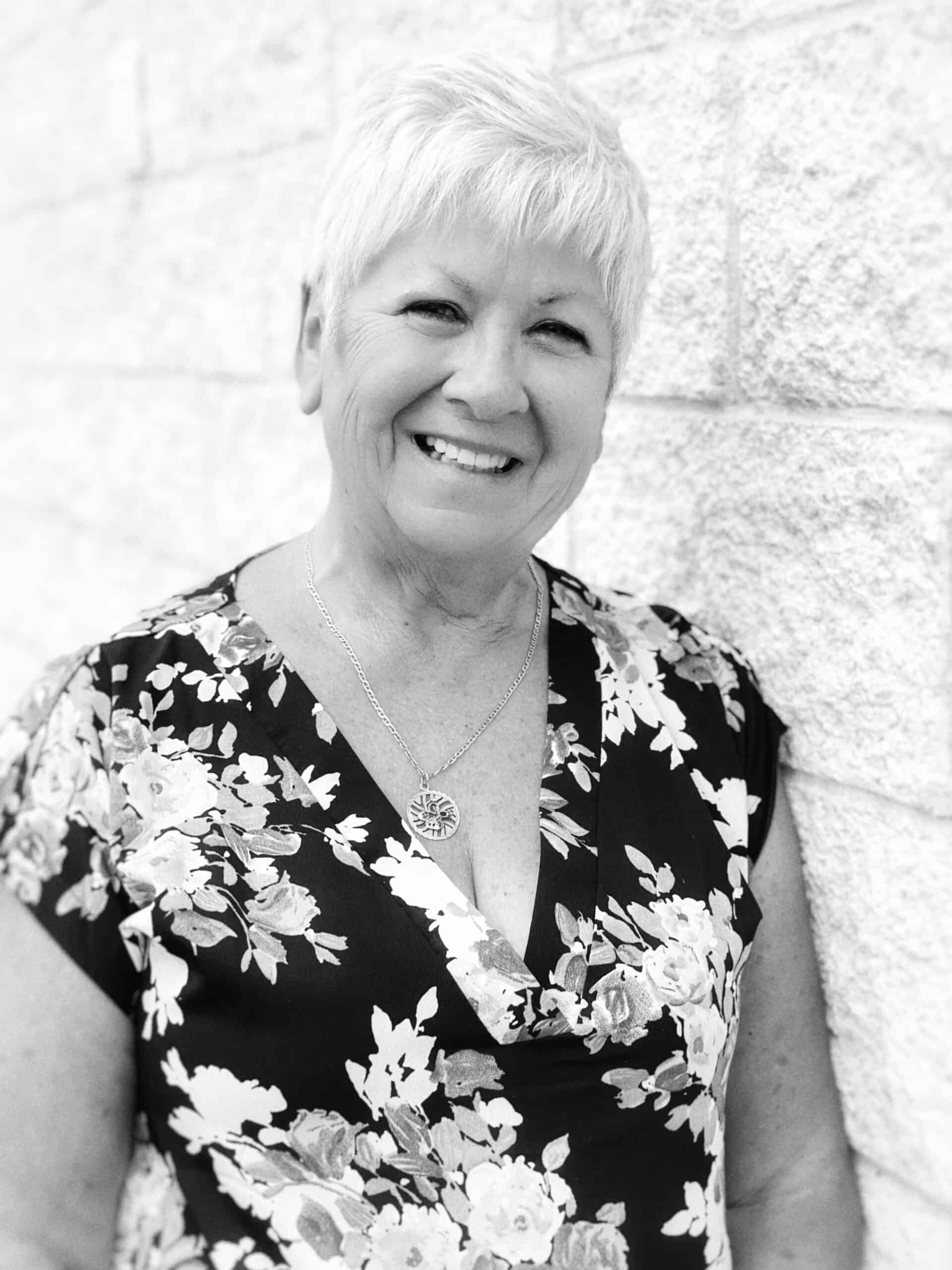 Bernice Fletcher
Deal Clerk
Meet Bernice, our Deal Clerk here at Blue Star Ford Lincoln with whom has 20 years experience in the automotive industry. Bernice was born in England (came to Canada when she was 7) and now resides in Waterford. Bernice and her husband (now married 45 years) enjoy spending time with their 2 grandchildren. Bernice's passion: horses and reining!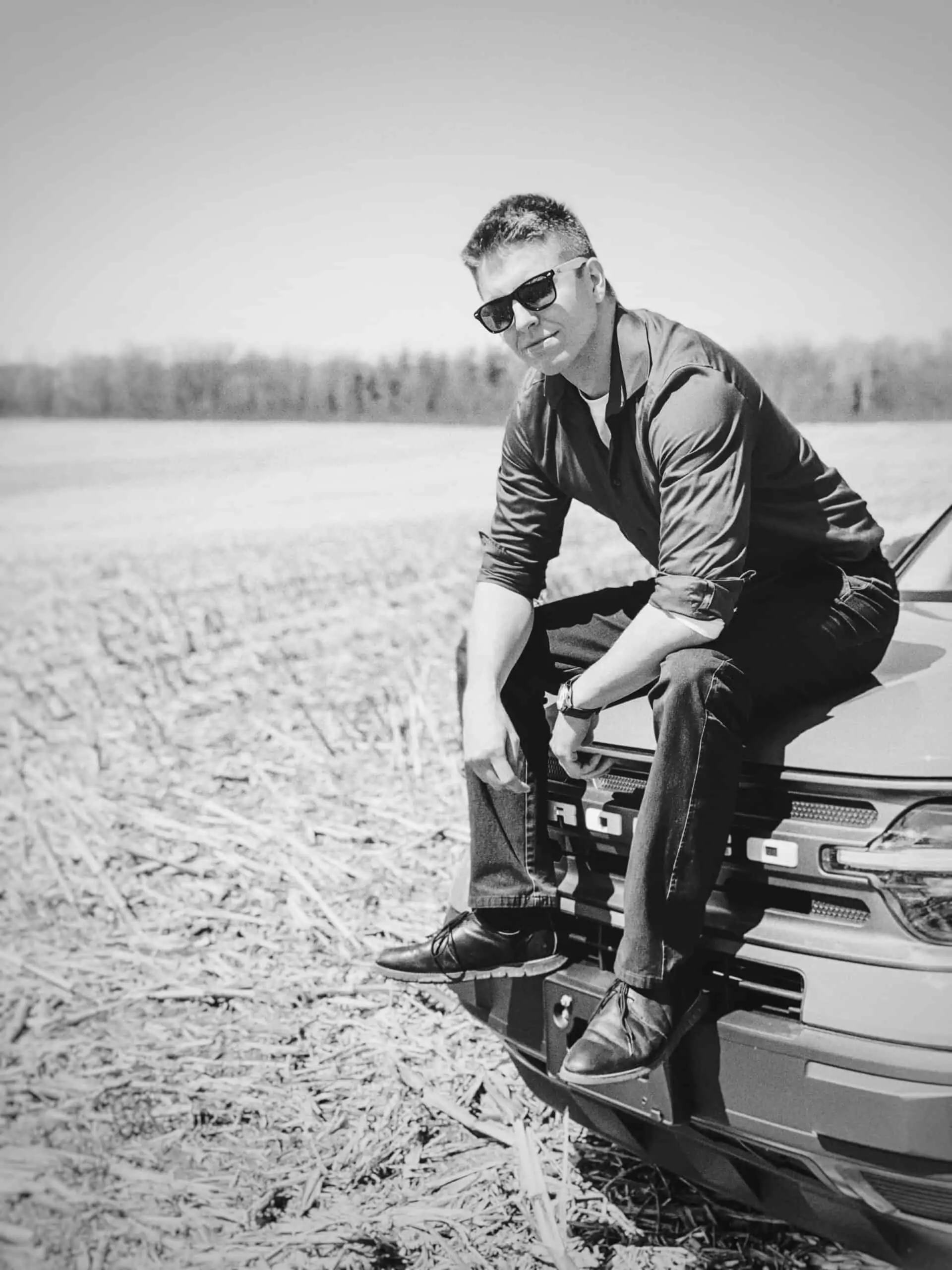 Colin Robertson
Sales Consultant
Colin is one of our very knowledgeable product specialists here at Blue Star. You may recognize Colin from The Keg in Brantford where he worked for the past 5 years earning the title of "server of the year". Colin is also a certified first responder, 1st level paramedic and a fire fighting graduate. When he's not busy working, Colin enjoys hanging with the guys, playing baseball, and meeting new people (which must come easy as he has a very friendly, open personality). Colin's top Ford models: Mustang & Bronco.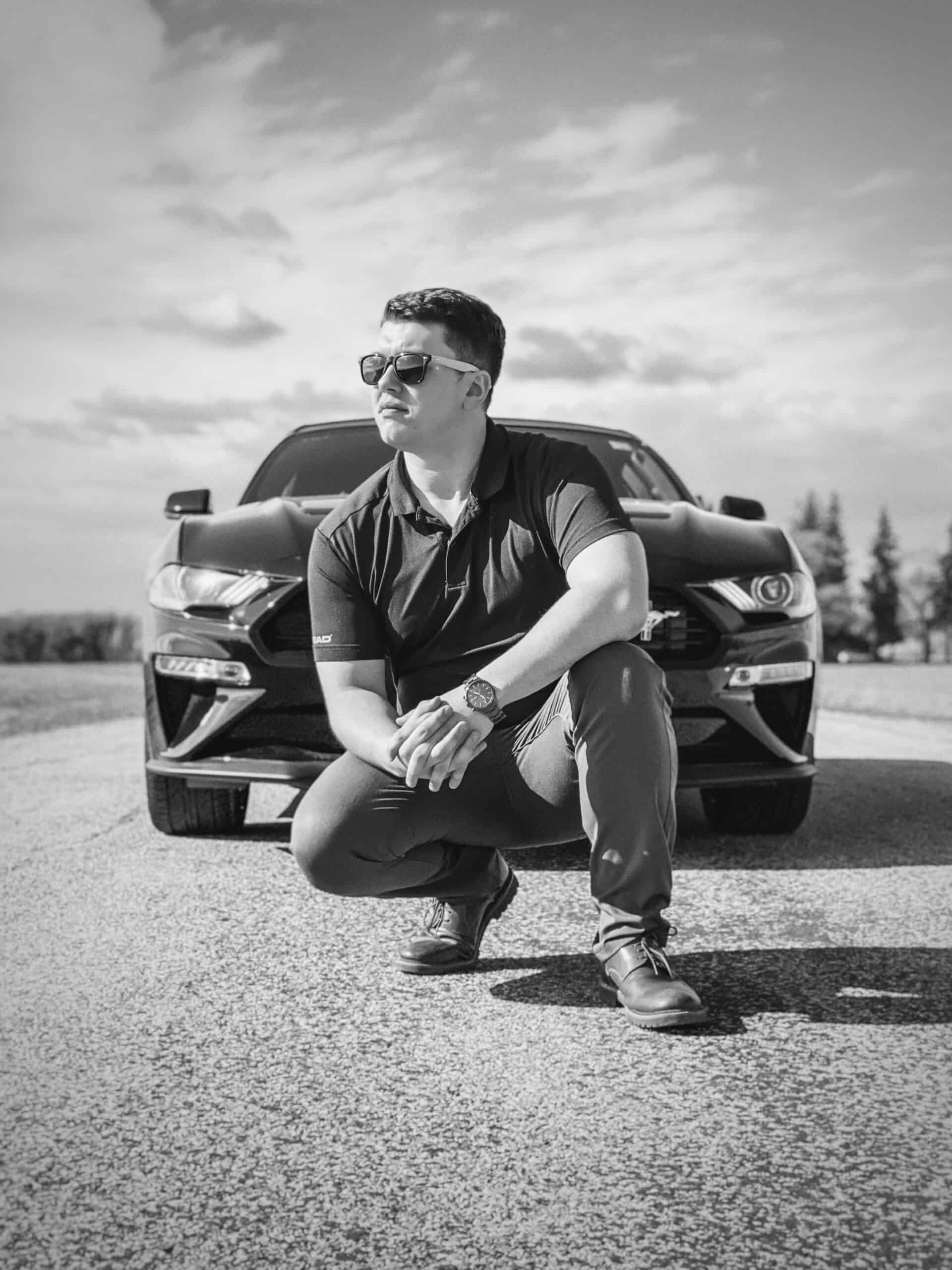 Joshua Duckers
Sales Consultant
Meet Josh Duckers, one of our product specialists. Josh came from a welding background (National Steel Car) living in the Niagara region but has recently relocated back to his hometown of Brantford. When not at work, Josh enjoys playing volleyball, go-carting and just hanging with his buddies. He believes that "anything worth doing is worth doing well". Ask Josh what his two favourite Ford models are and he would have to say the "Mach E & F150".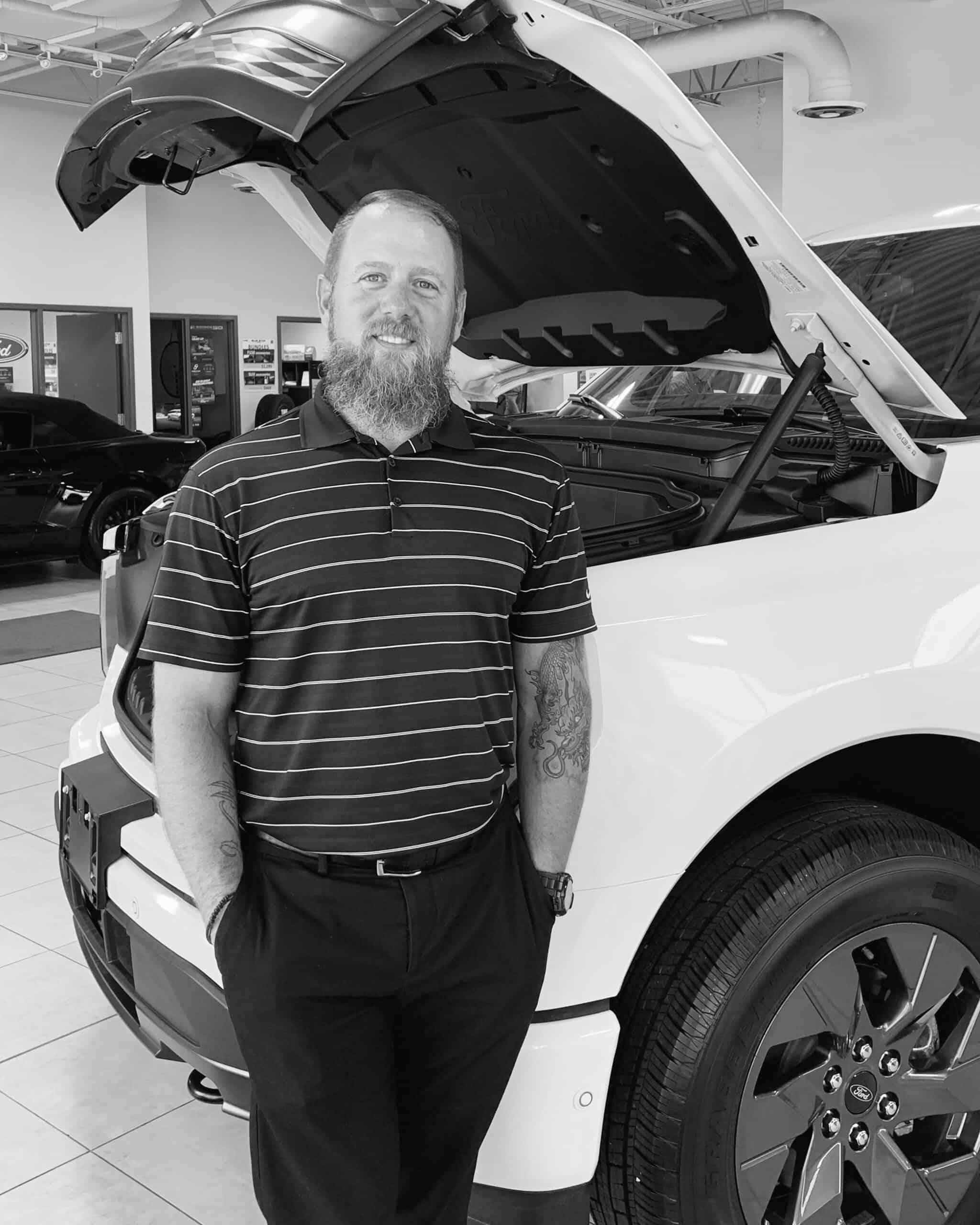 Gord Smith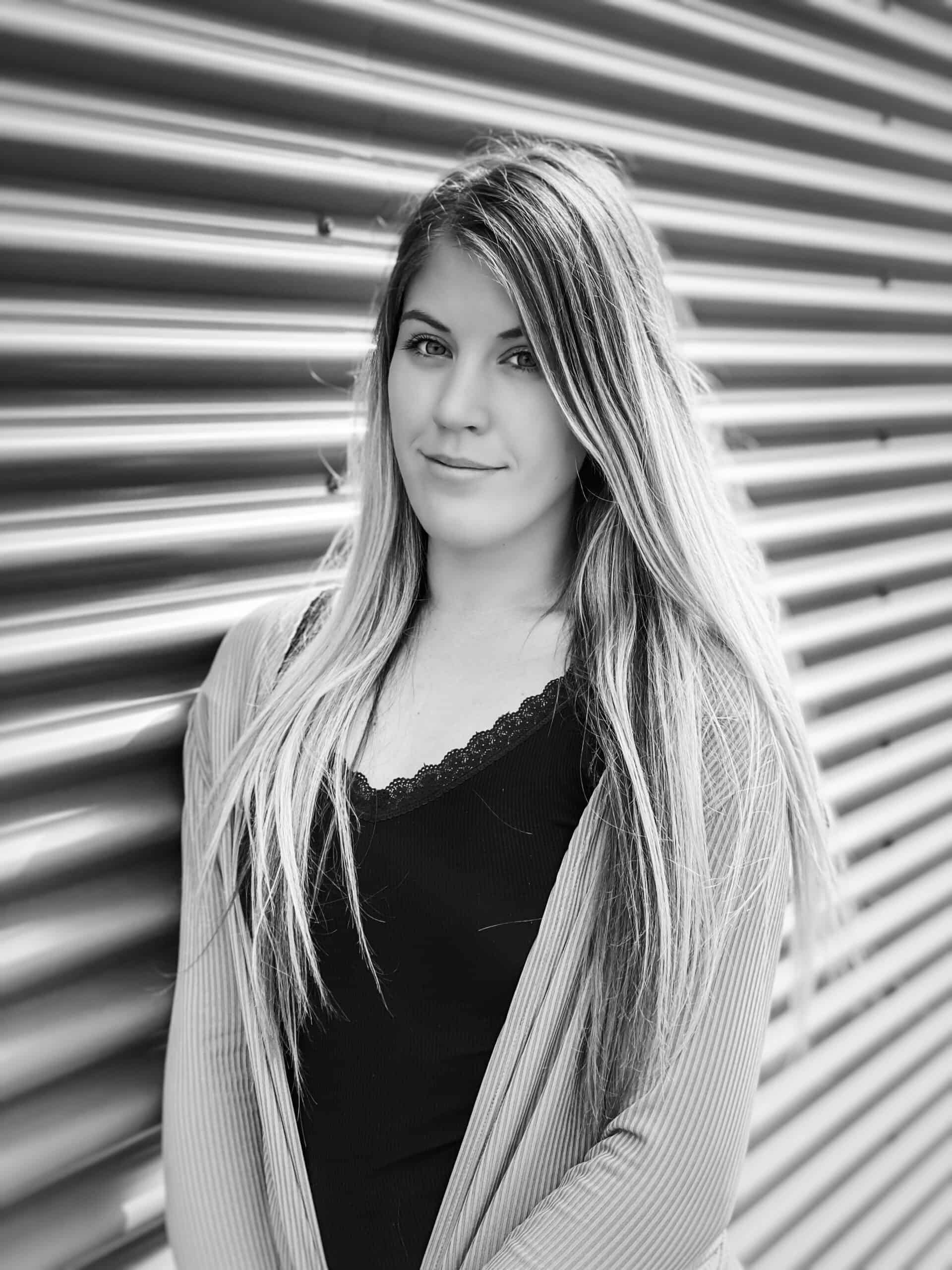 Amy Macoritti
Finance & Insurance Specialist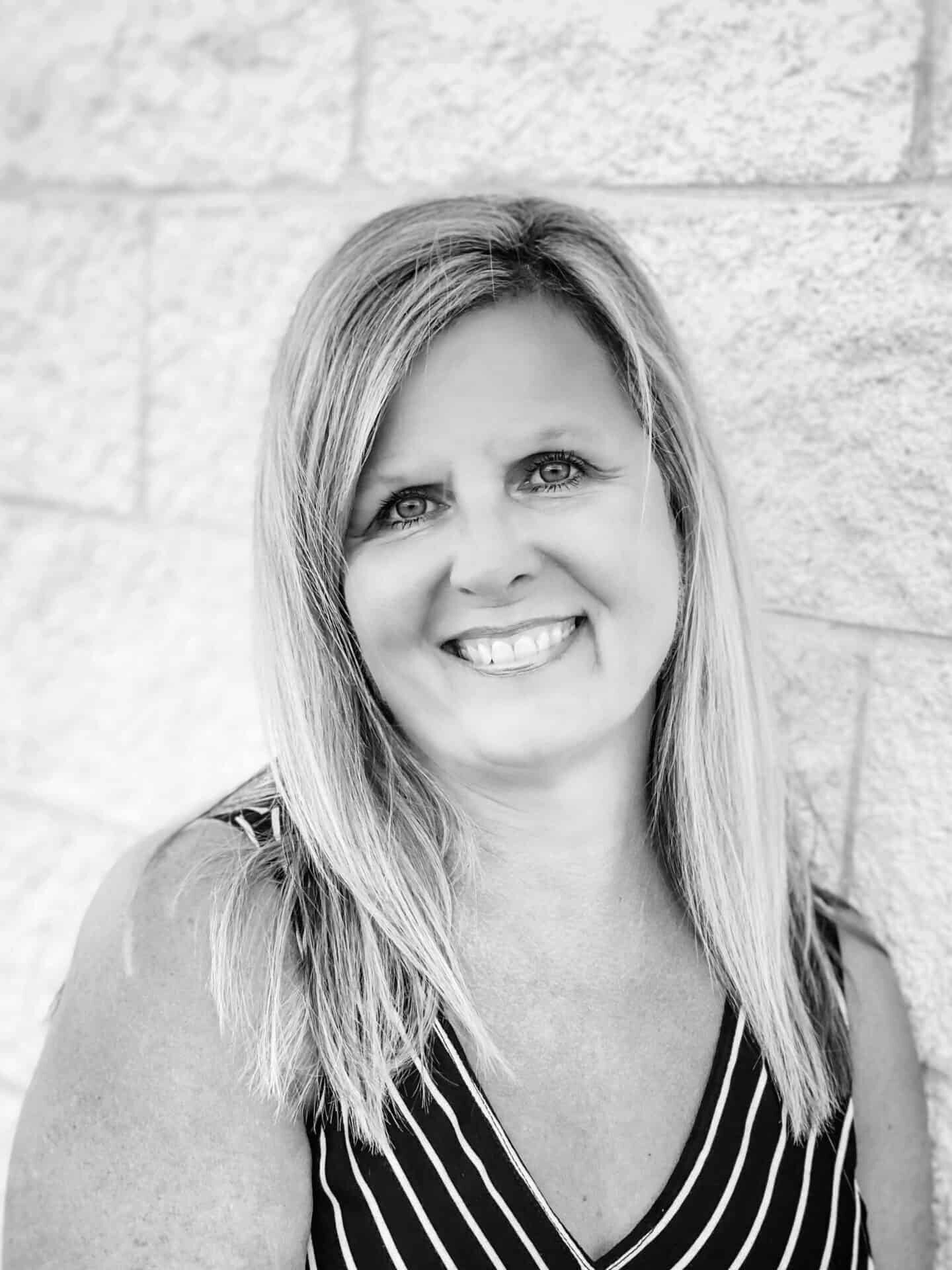 Tracy Kowalczyk
Finance & Insurance Specialist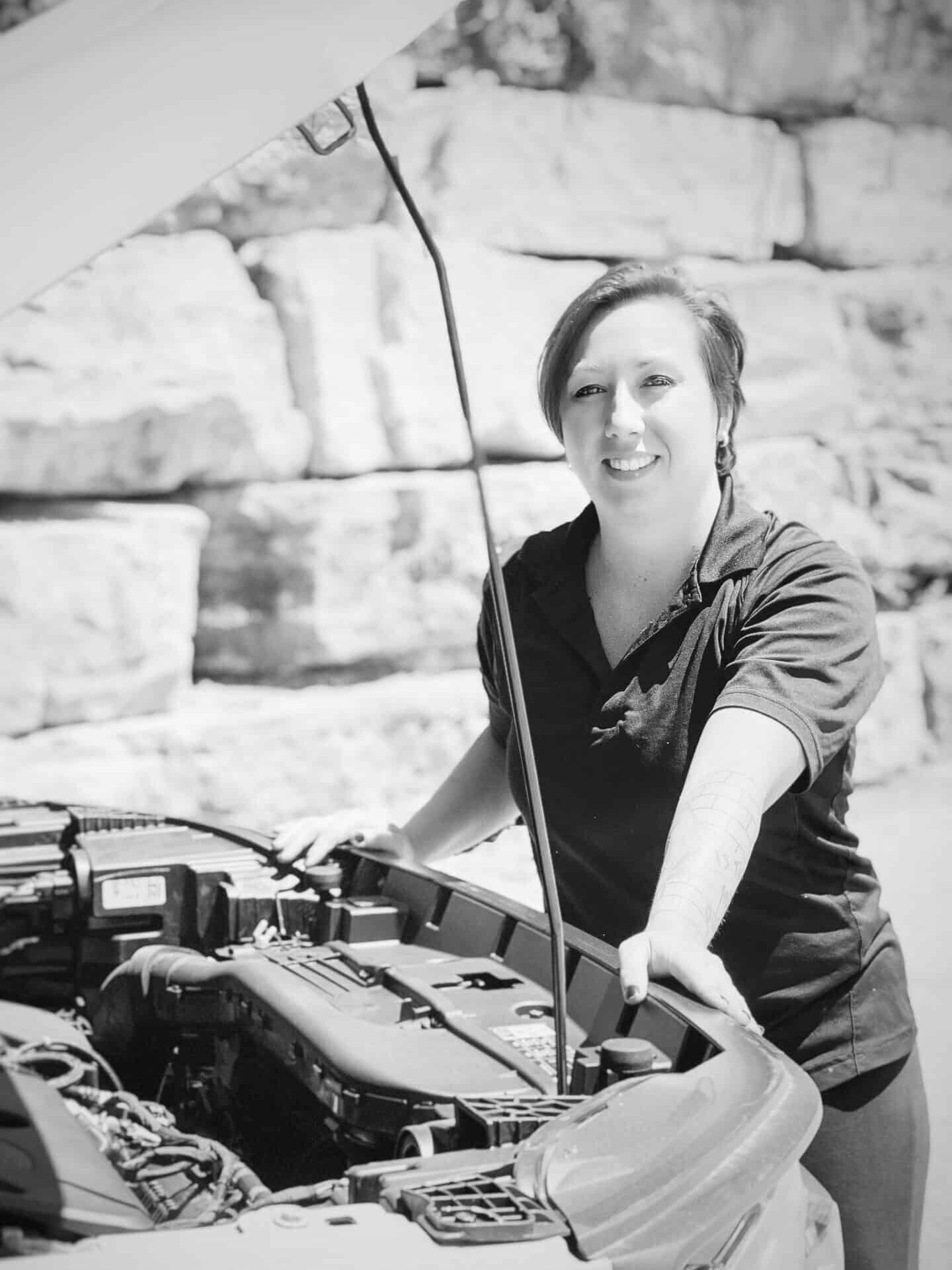 Jamie Reansbury
Parts Advisor
Meet our Parts Advisor Jamie. Jamie joined our team just over a year ago and has 10 years experience in her role. Jamie currently resides in Waterford but grew up in Scotland, Ontario. When not busy at work, Jamie enjoys writing scripts for plays (she has won some awards) and taking Zumba classes. If you ask Jamie what her favourite Ford model is she would choose the 5 litre Mustang!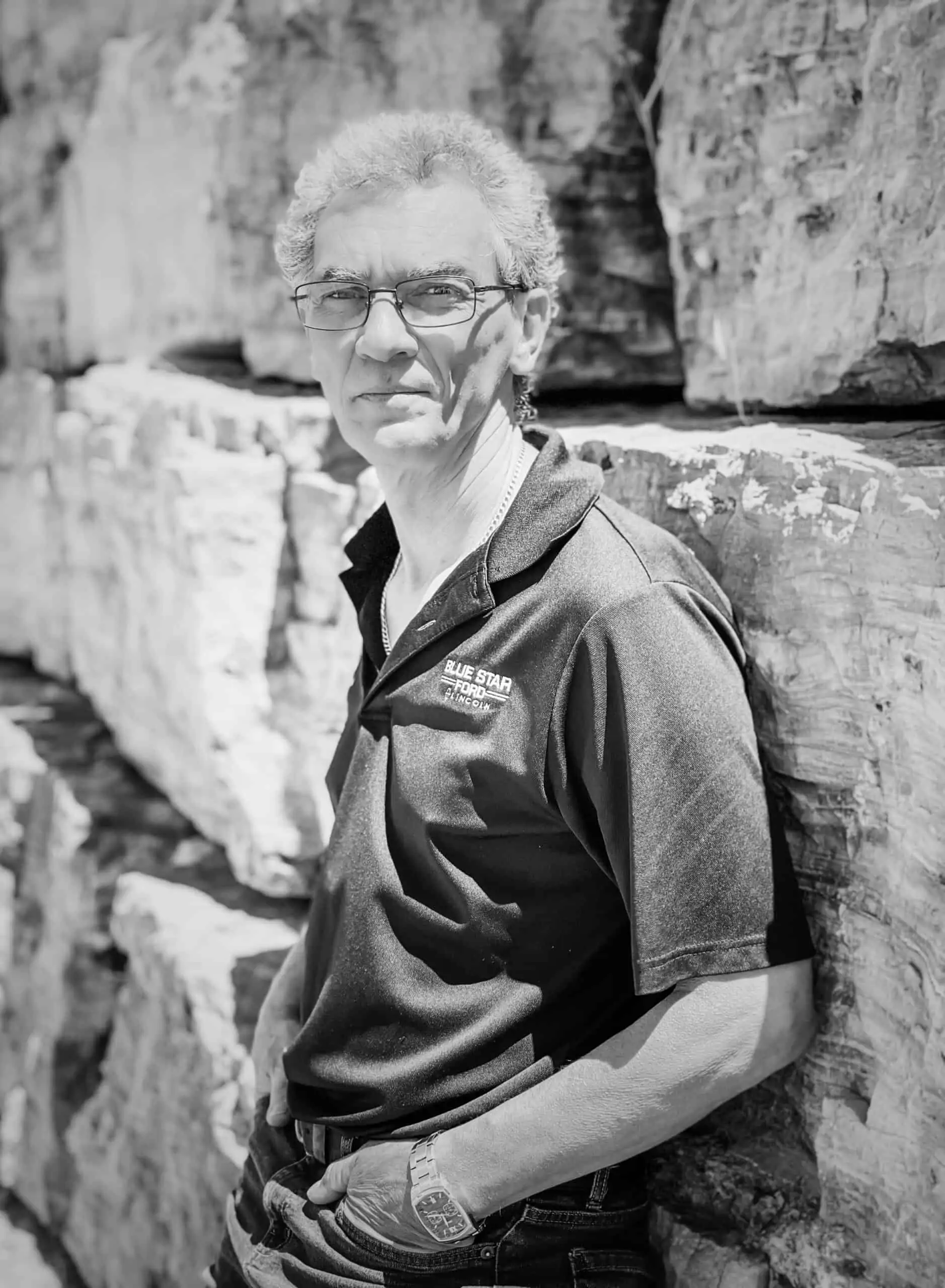 Dave Paine
Parts Advisor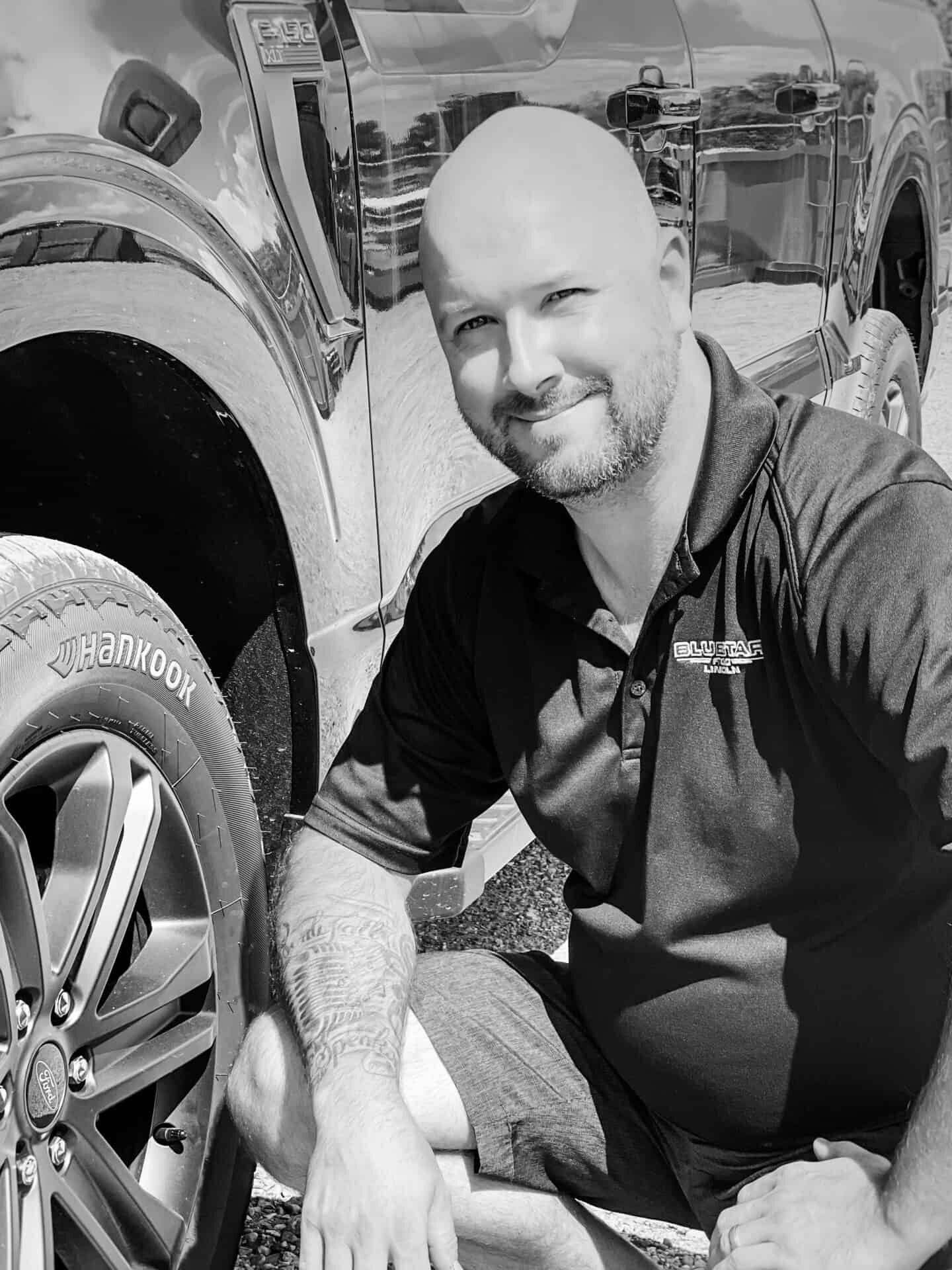 Wes Haegens
Service Advisor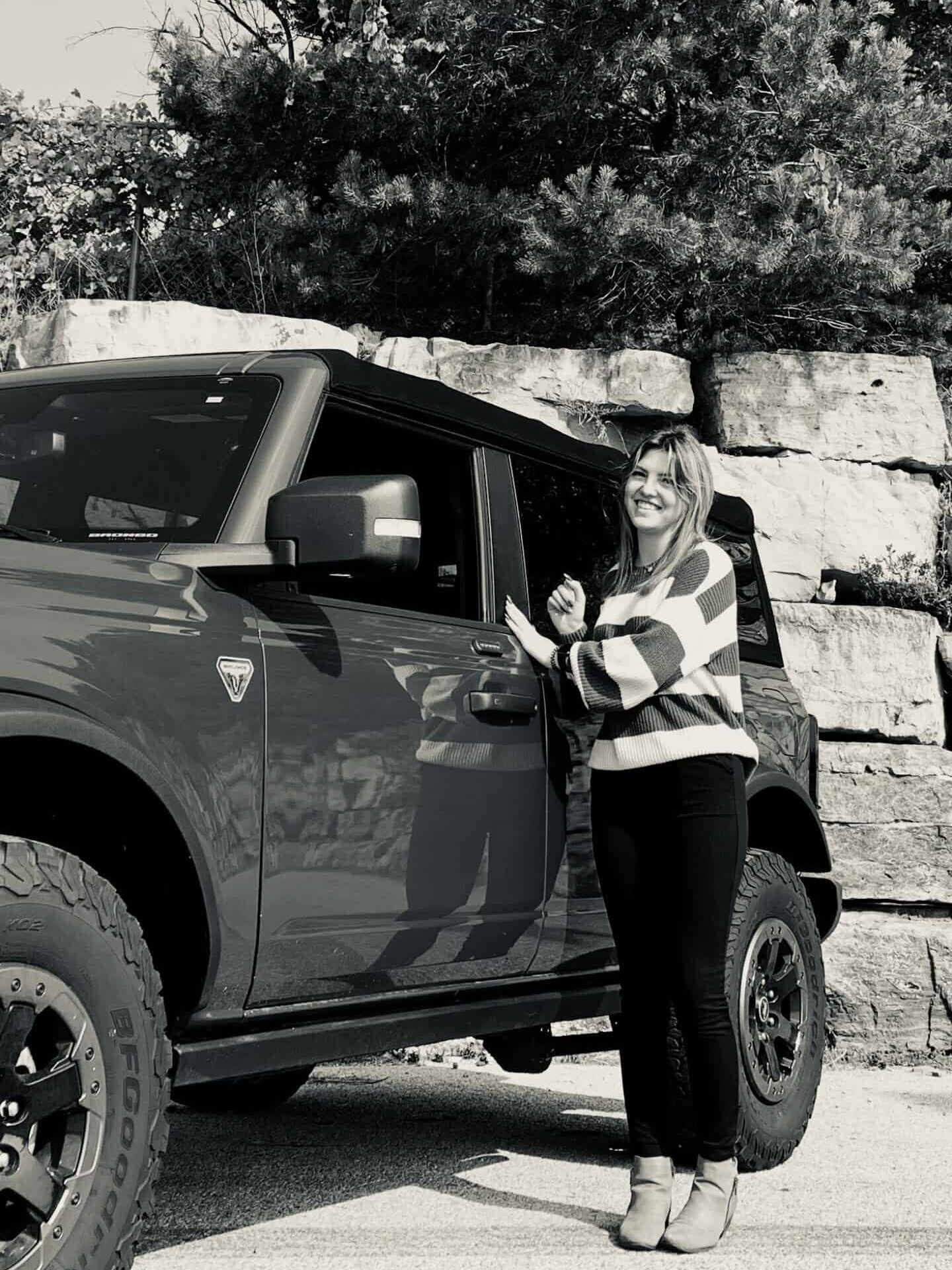 Alexis Lawrence
Reception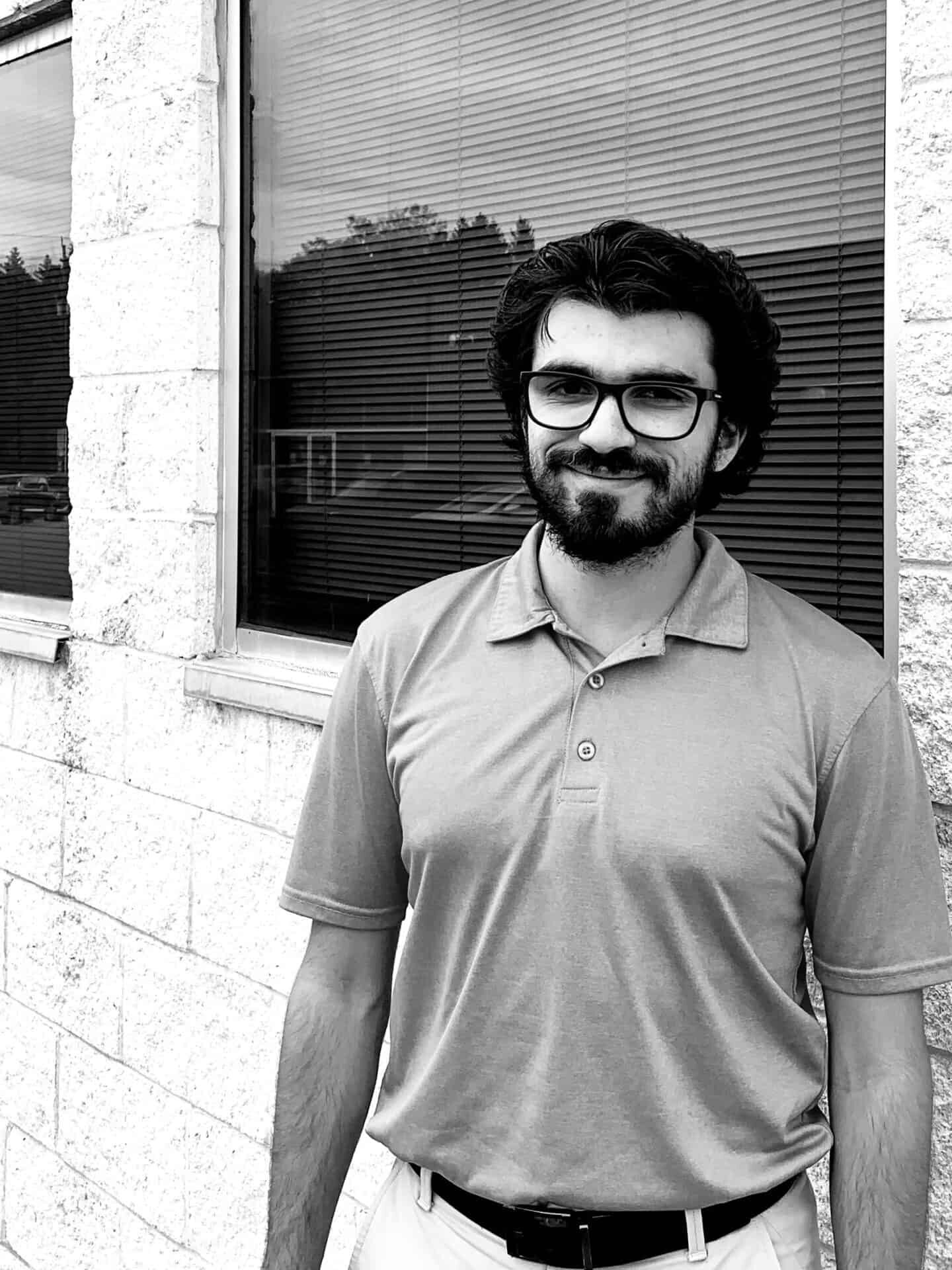 Luke Blad
Accounting